Dr. Blackwood is the most experienced Direct Anterior THA Surgeon in Boulder County and Northern Colorado.
Direct Anterior Hip Replacement
Direct Anterior Hip Replacement is a technique in which hip replacement surgery is performed through a different incision compared to conventional hip replacement surgery. Historically, hip replacement surgery was performed using traditional back or side of the hip approaches. This means that certain muscles or tendons must be cut in order to access the hip joint and perform the surgery.

The direct anterior approach uses a muscle space in front of the hip joint in which muscles and tendons are not cut for access to the joint. Because this can be more challenging, special instruments and a custom operating table are used to assist in performing the surgery.

Patients who have undergone Direct Anterior Hip Replacement surgery report that the post-operative pain and discomfort is markedly less than traditional approaches. In addition, their recovery is faster. More than 90% of patients are discharged from the hospital in 1-2 days and do not need a cane or crutches by the 2nd week after surgery. There are fewer restrictions on mobility after direct anterior hip replacement due to the stability of the surgical approach.

The Direct Anterior Approach is not applicable to all patients. Most patients who are undergoing Revision Total Hip Arthroplasty may be better served by more traditional approaches. Those patients who have hip deformities from childhood also, on occasion, are not candidates for the direct anterior approach.


Animation showing how the procedure is performed
Success Story: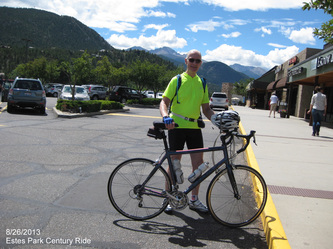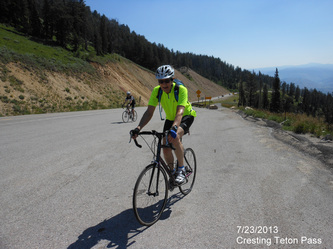 In April 2013 Charlie M. underwent an Anterior THA

Charlie M. on 7/23/13, age 80 and 10 month, at 3 months and 19 days after full hip replacement by Dr. Brian Blackwood, cresting Teton Pass west of Jackson, Wyoming. Only a five mile ride, but average 10% grade with sections of 12% to 14% grade -- the local challenge ride. (Could have been a 12 mile ride, but why ride 7 miles on completely flat terrain from Jackson to begin the pass?)

Charlie M. on 8/26/13, at 12 days short of age 81, with 4 months, 3 weeks and 2000 miles of biking on the hip installed by Dr. Blackwood. Pictured in Estes Park, Colorado with 40 miles finished of a century ride involving 5200 feet of elevation gain. The hip performs perfectly.

"Mine is a success story all right, but I suspect that the group would say -- Great. But the guy is a freak. Send us something that Joe Sixpack can relate to. Someone who can push the cart for his wife in the grocery and play at least 9 holes of golf without an electric cart."

Testimonials:
Dear Dr. Blackwood:

I just wanted to thank you for the extraordinary skill, kindness and care you gave me. My new hip is working beautifully. It was a miracle to be able to walk without pain just hours after you performed the total hip replacement surgery. Before the surgery you made sure all my questions and concerns were addressed. After the surgery, you made sure I was doing well. And I am. I feel better than I have in years.
So, thank you again, Dr. Blackwood. I am deeply, deeply grateful.

Rebecca B, St. Helena, CA

I had a hip replacement done by Dr. Blackwood which was very successful, I couldn't be happier.

E. D. San Diego, CA


Pre and Post-op Xray Examples